Are you a fashion enthusiast planning to open your own fashion youtube channel? Do you want to boost views on videos for youtube?
Here Are Some Tips to Edit Your Videos to Grow Views on Your YouTube Channel Using a Good YouTube Video Editor.
1)  Design Attractive Thumbnails for Each Video
Even if you have uploaded a very interesting video on youtube but it is not surprising that it isn't getting the views that it deserves. The reason might be not using the right thumbnails for your video.
Thumbnails are the first impression of a video for youtube because the viewers first see the thumbnails before they watch your video. So thumbnails play a crucial part in capturing the attention of your audience for a longer time. Thumbnails are not only just pictures but they are very intriguing and create excitement among the audience to know more about the video. You can either choose screenshots of particular moments from your video or you can use text-based titles.
2)  Tell a Fascinating Story
Stories not only fascinate the viewers but are also interesting. So when a viewer watches your YouTube video, the most important thing that a user seeks is a good story. Your video should consist of the element of storytelling, i.e., it should be in a flow just like a story having a beginning, middle, and end. This will help in creating the connection between different clips of your video. This way the viewers will not be left confused about the content of the video. The story in your video should be like a guide to the viewers about various fashion hacks or trends. You can use a youtube video editor to make your videos more attractive.
3)  Use Engaging Elements
Bare content on your videos is not sufficient to keep the viewers engaged. Put some spice in your video for youtube by adding some engaging elements like texts, music, shapes, fun transitions, images, and animations. These engaging elements are very important for developing and retaining the interest of the viewers.
But make sure to add only those elements that make sense and are related to the video and not just anything. Otherwise, this will take away the focus of the viewer from your video. These elements can be added while editing a video. So choose your youtube video editor wisely to edit your fashion videos.
4)  Make a Baseline Video Editing Style
Developing a baseline editing style and applying it to every fashion video that you are creating for your youtube channel is one of the best ways to restructure the process of video editing. Providing a baseline for your video editing will also help to keep the audience engaged for a long time.
Creating a baseline for your youtube videos means following a consistent method to edit your thumbnail style, music, transitions, and other elements that you will use in all your videos. A great youtube video editor can help you with all of these and so you need to be careful while selecting one.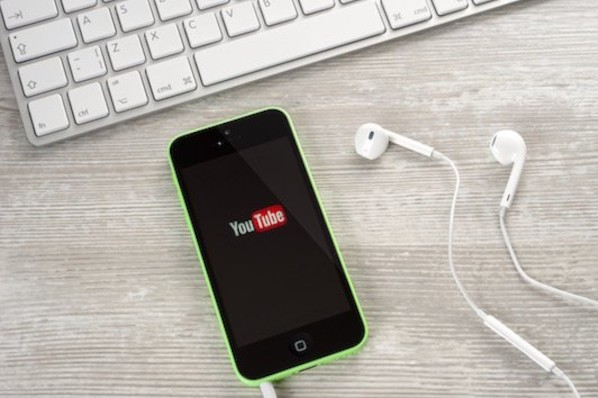 For example, if you are always providing a snippet at the start of your fashion youtube videos. These snippets are some of the most exciting, funny, or dramatic moments that will be happening later on in the video to grab the attention of viewers. So keep this snippet thing consistent with all of your videos to increase engagement and views on your channel.
5)  Make Sure to Keep It Simple
Avoid overdoing your video. Yeah! It can be tempting to add as many engaging elements to the video as possible to make it more attractive and engaging but this is not the case. Overdoing your fashion video might bring opposite outcomes and can lead to a decline in the number of views. Always try to keep the video simple otherwise too many images, text, transitions, music, etc can take away the attention of users and impact your video negatively. Of course, a video editor has so many good features to make your video attractive. But use it wisely. Keep a balance and don't use unnecessary elements.
6)  Take Time to Rest and come back
Sitting in front of a computer for hours and editing the same video can be frustrating and stressful sometimes. This might make you second-guess your work. To avoid second-guessing your work, step away and take a rest for some time. Come back when your feel energized, fresh, and ready to do the final work.
You might feel hyper-focused while working for long hours on the same thing. You may start feeling stuck and thinking that your video is not good enough. That is why it is beneficial to come back refreshed and make the final edits. No matter what youtube video editor you use, once you get hyper-focused, you won't be able to see that good. So just step back and come back when you are ready.
7)  Add Transcriptions to Your Videos
Captions are a great way to increase engagement on your youtube videos. Using the youtube video editor transcribe your fashion videos. The fashion terminologies are not easy to understand just by hearing. So the viewers look for captions in the video to understand the pronunciation and meaning of those words. It also aids the viewers with hearing impairment.
Transcription not only increases views and engagement but also makes your content appealing to the people who want to watch it without sound. This also gives the opportunity to grab the attention of the international audience by providing the option for translation.
The Bottom Line
So many people are crazy about fashion these days. Everyone wants to look good and attractive. Fashion blogs are one of the best ways to educate people about various fashion hacks and trends. But how you edit your video and present it in front of your audience is the most important aspect that impacts the engagement on your channel. Choosing the right youtube video editor will be of great help.